The greatest thing about joining my new company is the amount of activities and events we get to join within such a short period of time. Barely 2 months, and I've had a departmental trip (although it's just PD but its free!!!), get to star in a short film that's to be competing with other departments and now, an annual dinner at the KL Hilton. And from what I hear, I'll be in Singapore for a meeting soon. Although it's just Singapore, but hey, I support any trips that's free. Fingers crossed, I'll be back in Singapore in no time ;)
But back to the annual dinner. To make things insanely fun, the theme was Hollywood and anyone can dress up as anything from Hollywood. The result: had loads of fun cam-whoring, plenty of joke poking at one another and finally got the perfect excuse to go out in a skirt. Dream come true. JOKING LAH. Here's some photos of me with some killer costumes that appeared that night on the 25th Sept. 2010: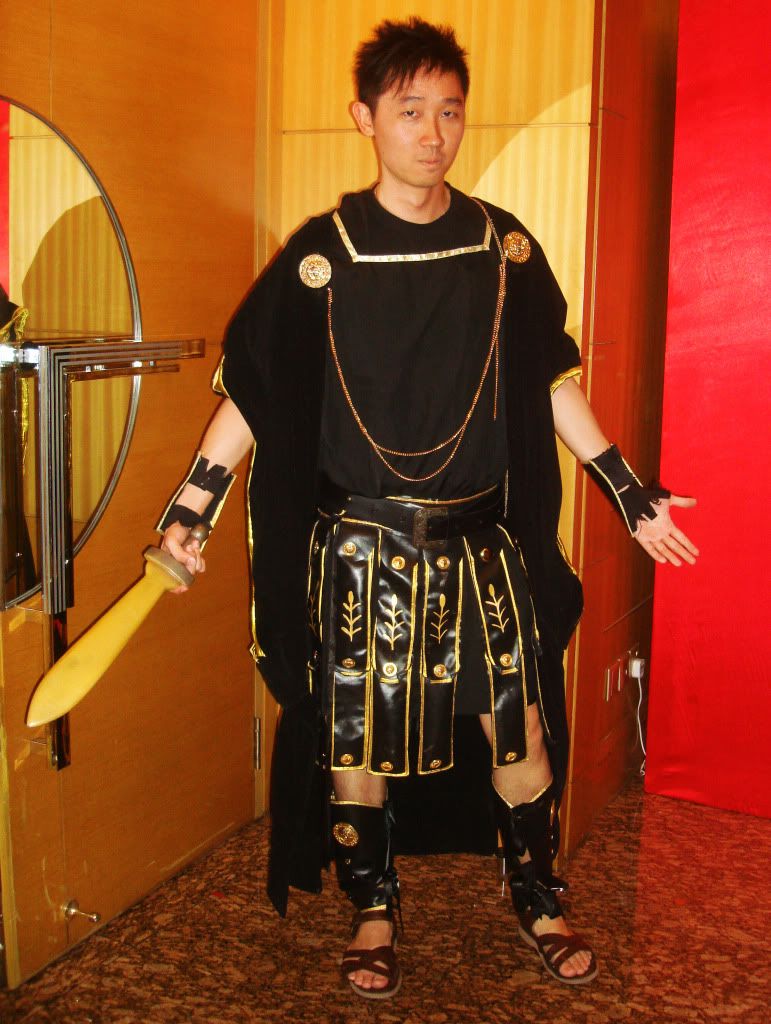 Me = Ramonus Naughtius Maximus
Heth Ledger lives!!!
We want YOU to join us!!!
Aaarrrr!!! Pirates earned more money at the box-office than Gladiator!!! DIEEE PIRATE!!!!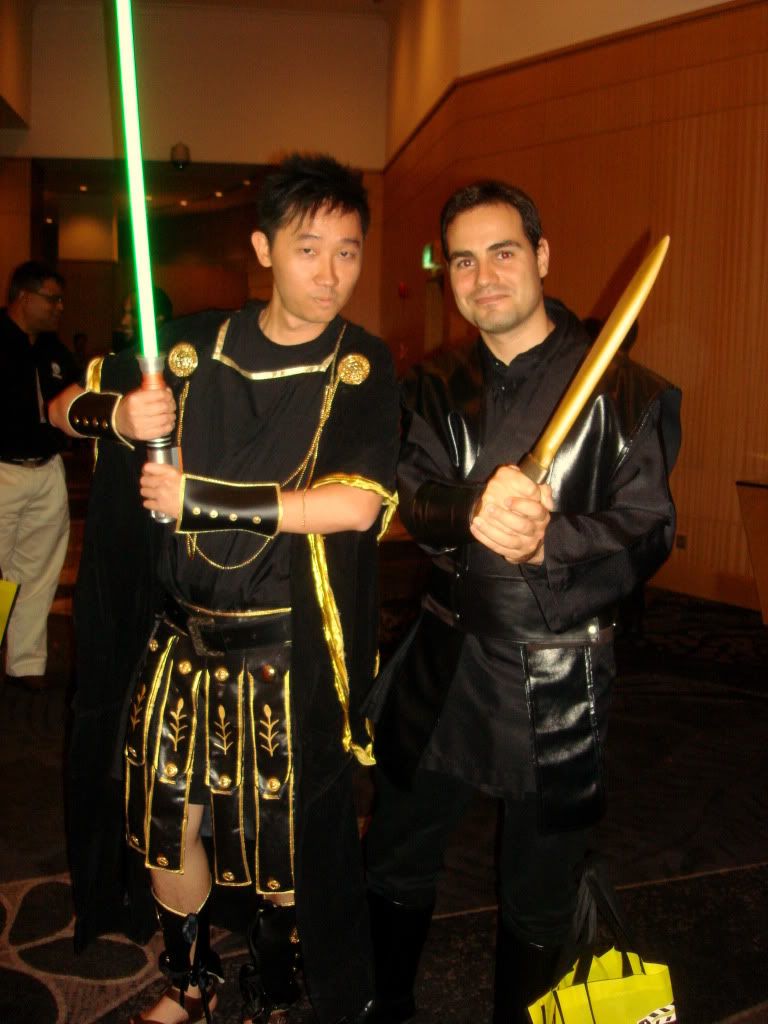 Unfair fight!!! Let's exchange swords!!!
How often you get to see a Diver, a Gladiator and a Wonder Woman together?
A whole bunch of more costumes: a G.I. Jane, a Beyonce look-a-like, Joker and...err...I dunno who that grey girl is supposed to be haha.
My comrades at war!!
The protector and the Helen of Troy
Mr. Rayban Aviator Gladiator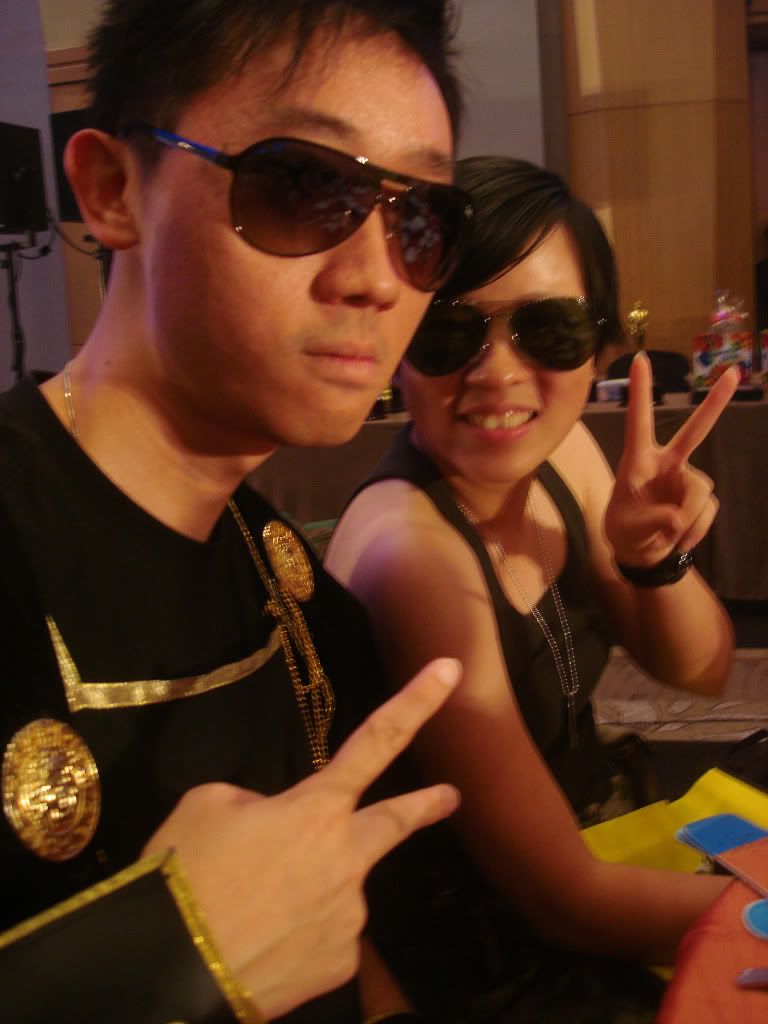 It was just cam-whoring. There was food you know. Time to munch!!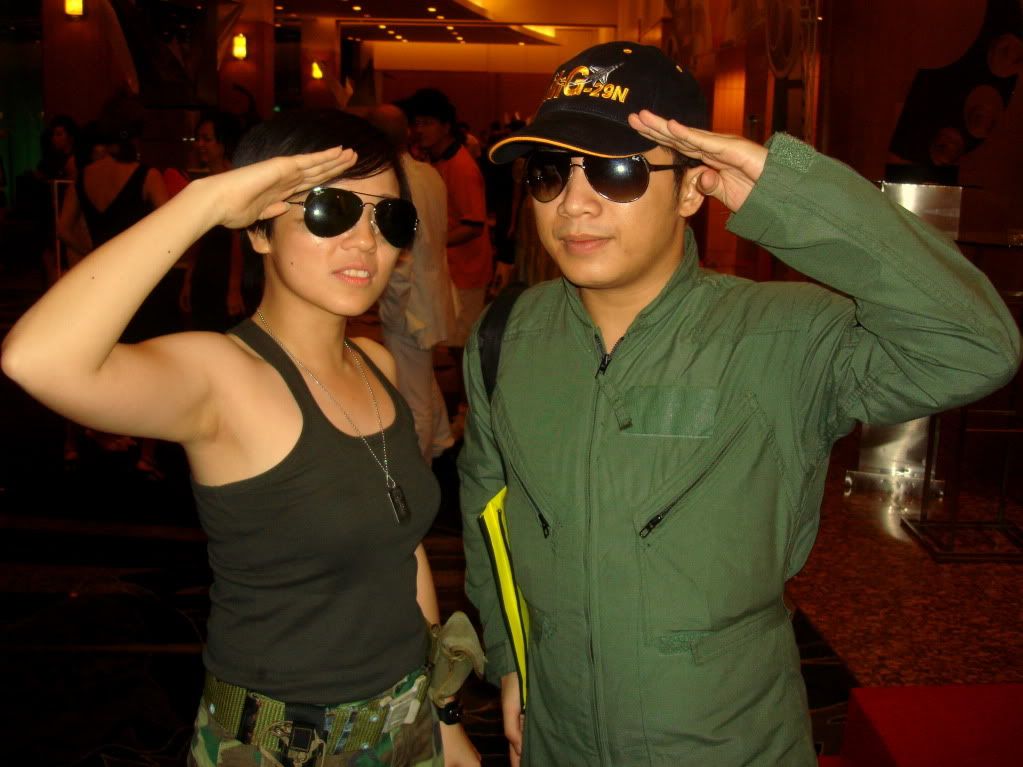 There was much, much more than what was shown tho, but all in all, hats off and a great salute to a truly great and an enjoyable party!!!